Access to Information for the Visually Impaired has been Made Possible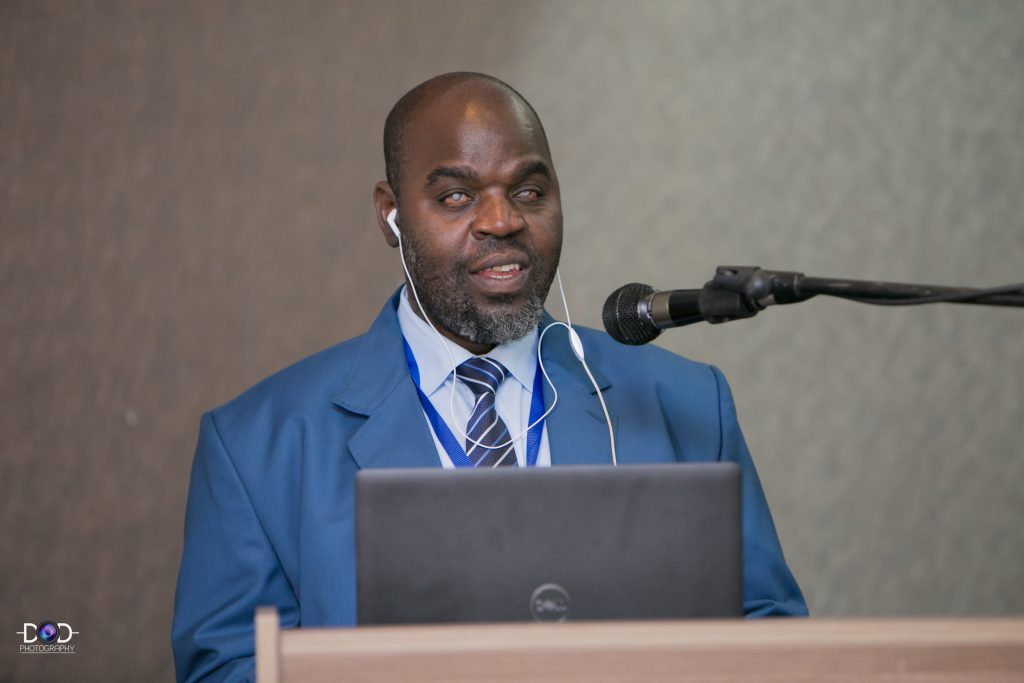 By Mr Twebaze the Registrar General, Uganda Registration Services Bureau.
Uganda Registration Services Bureau has been spearheading a process for Uganda to ratify the Marrakesh Treaty to facilitate Access to Published Works for Persons Who Are Blind, Visually Impaired or Otherwise Print Disabled. Uganda ratified the treaty on April 23, 2018 and it will enter into force, in Uganda, on July 23, 2018.
Our efforts to have the treaty ratified were informed by the fact that there are not enough reading materials accessible to blind and visually impaired persons in our communities, which adversely affects their quality of life. According to World Blind Union, 'Over 90 per cent of all published materials cannot be read by blind or print-disabled people'.
That is why the member States of the World Intellectual Property Organisation (WIPO), adopted the Marrakesh Treaty in order to address this problem, and end what is commonly referred to as the "global book famine".
It is the first copyright treaty to include a clear human rights perspective and this demonstrates that copyright systems are an important part of the solution to the challenge of improving access to books and other printed works for persons with print disabilities.
The beneficiaries are persons affected by blindness or visual impairment that interferes with their ability to read printed material. The treaty covers literary and artistic works, in the form of text, notation and/or related illustrations, whether published or otherwise made publicly available in any media that the "beneficiary" would not be able to read or access, except in an accessible format. The accessible formats are used exclusively by beneficiary persons and must respect the integrity of the original works, taking into consideration the changes needed to make the works suitable to the needs of the beneficiaries.
The Marrakesh Treaty recognises that governmental and non-governmental organisations play an important role in providing persons with print disabilities with access to accessible format materials. For that reason, the Treaty allows government and private organisations to perform acts, otherwise prohibited under copyright law, in order to assist the "beneficiaries" as long as they observe some conditions regarding the use of the work.
Uganda will be required to fulfil two main obligations when implementing the Treaty at the national level. The first is to pass legal provisions that allow organisations to undertake any changes needed to make works in accessible formats for persons with print disabilities. The second is to allow the exchange across our borders of those accessible works. It is anticipated that the Treaty will have concrete positive effects in Uganda such as improving availability of accessible format educational materials so that persons with print disabilities can enjoy equal access to education. There is no doubt that education plays a crucial role in society and that it has an immeasurable impact on an individual's life.
Having equal access to common sources of knowledge and information is crucial, not only for learning, but also for social inclusion and cultural participation.
Leisure materials such as books, newspapers and magazines have a clear entertainment and information function in society, as well as an important role in the expression and dissemination of local culture. By improving access to both educational and leisure materials, the Treaty will facilitate greater inclusion and participation by persons with print disabilities in the cultural and social lives of their communities.
Furthermore, by providing access to learning materials in accessible formats, the implementation of the Treaty will be a powerful tool for poverty alleviation, providing persons with print disabilities with new opportunities for professional growth. Implementation of the Treaty will also allow an increased focus on accessible format works by improving the certainty about the system for their production and distribution under national copyright laws, thus strengthening local publishing industries and increasing investment in copyright industries, which are key drivers for economic growth and development.
Finally, the Marrakesh Treaty is an instrument that fosters discussion and raises awareness about the need for policies that benefit persons with disabilities.
The implementation of the Marrakesh Treaty could trigger actions to implement additional provisions of the United Nations Convention on the Rights of Persons with Disabilities, in favour of the wider community of persons with disabilities.