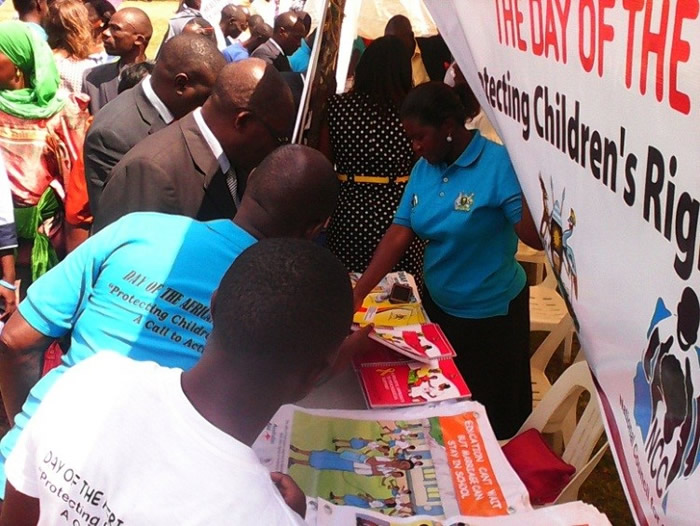 Hon. Muluri Mukasa arrives for the Day of the African Child national celebrations.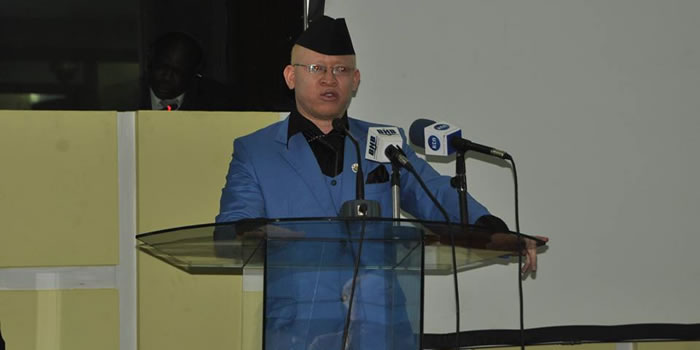 5th CBR Africa Conference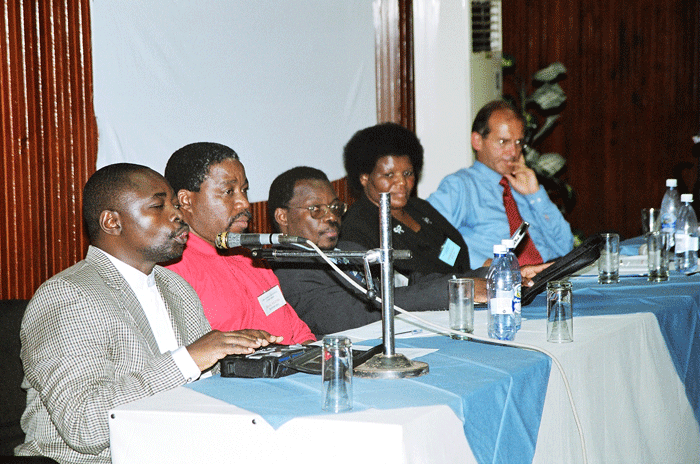 A PWD addresses the 2nd CBR Africa Conference.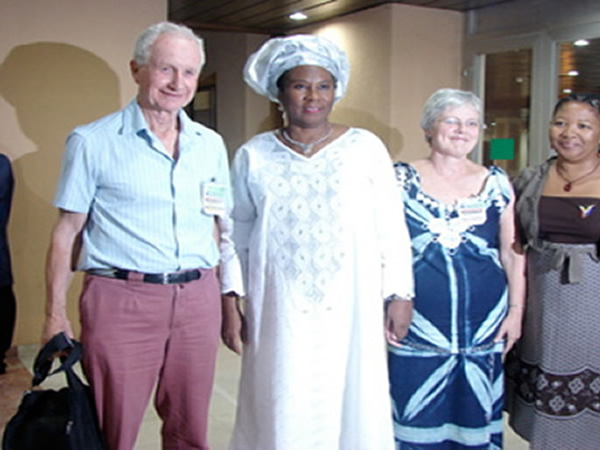 CAN Donor, C. Brewer(left) at the 4th CBR Africa Conference.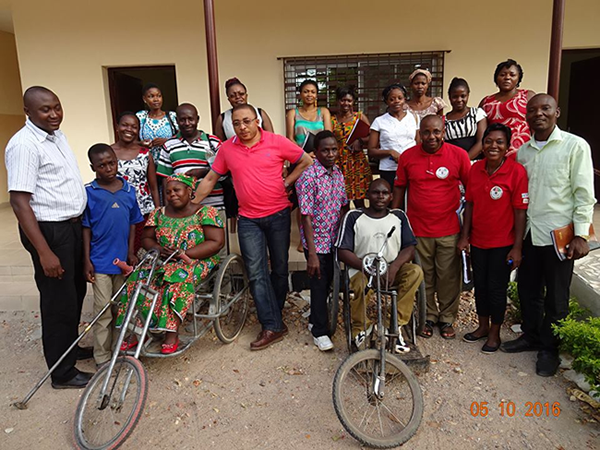 CAN-EC Member from Cameroon Pascal Ahidjo(left) with Leaders of the
Garoua Association of PWDs..
Children With Disabilities (CWD) at the 5th CBR Africa Conference.
Welcome to CAN
CAN is an information & knowledge sharing network for Community Based Rehabilitation (CBR) workers in Africa that was set up to support CBR initiatives through documentation of good practices. Through the efforts of a secretariat team in Uganda, with the support of an executive committee from 8 African countries, CAN facilitates sharing by organising conferences, writer's workshops, encouraging formation of CBR National Associations, a website and publications that is produces. CAN information is accessible in most African countries and all over the world.