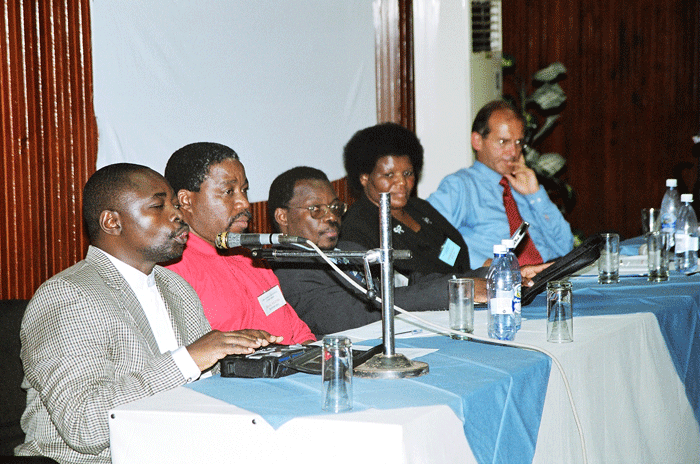 A PWD addresses the 2nd CBR Africa Conference.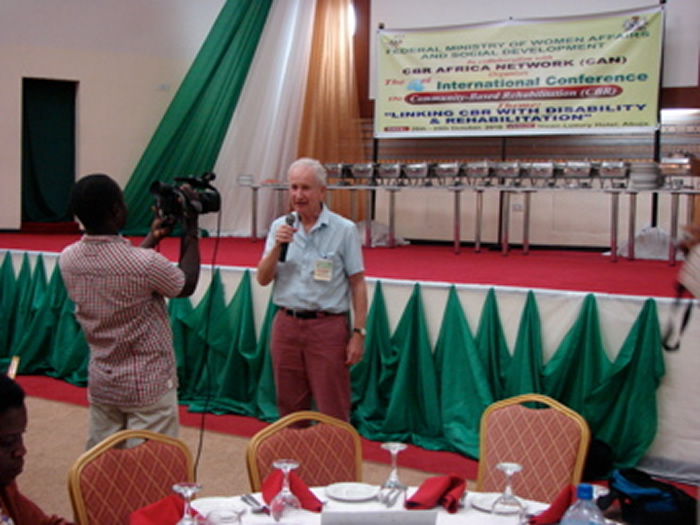 Mr C. Brewer(CAN donor)at the 4th CBR Africa Conference.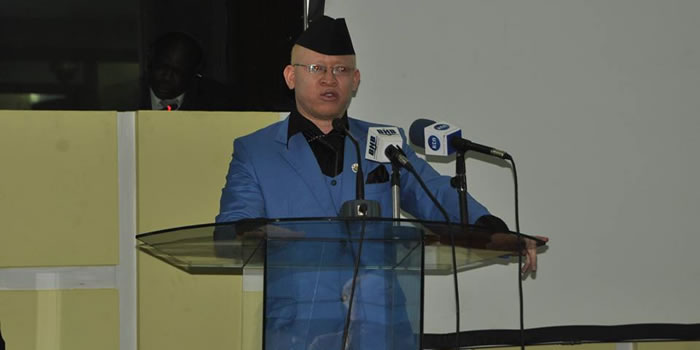 5th CBR Africa Conference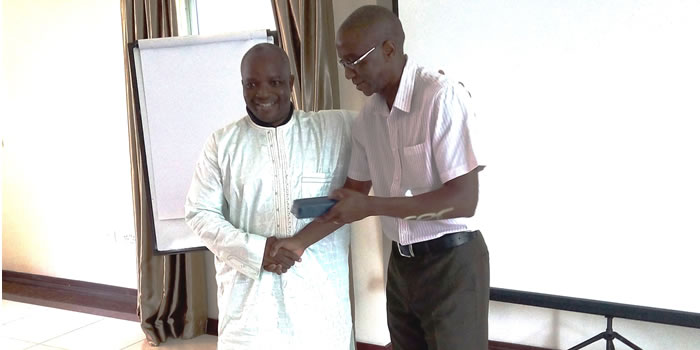 Outgoing EC Chairman(left) handing over to new Chairman(Right).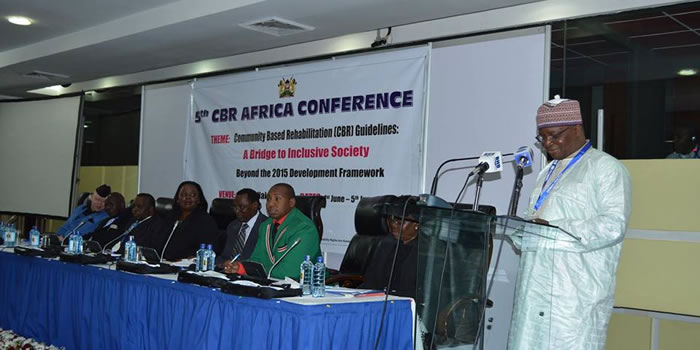 5th CBR Africa Conference
Welcome to CAN
CAN is an information & knowledge sharing network for Community Based Rehabilitation (CBR) workers in Africa that was set up to support CBR initiatives through documentation of good practices. Through the efforts of a secretariat team in Uganda, with the support of an executive committee from 8 African countries, CAN facilitates sharing by organising conferences, writer's workshops, encouraging formation of CBR National Associations, a website and publications that is produces. CAN information is accessible in most African countries and all over the world.